This team of young innovators from Subodh public school, Jaipur, Rajasthan is one of the winners of the Atal Tinkering labs (ATL) Marathon 2020.
TEAM MEMBERS
Ritika Nainwaya
Priyanshi Khowal
Innovation summary: Querykul app

The team SisCreations have come up with an idea called QueryKul. This is an app. After signing up in our app, the students will have no fear of getting fewer marks due to some topics which they were not able to learn as this app will have them in last-minute studying in free.
They will fill a form called "What you want to learn" which will ask them to write the subject, topic they want to learn, and time at which they are comfortable to have a class.
After filling the form the experts /teachers will get the notification and whosoever wishes to teach will send a message through the app only to the student saying " Hey XYZ, I _ Kumar is here to help".
This will help those teachers who don't have employment and after this app is made they will get employment and they will utilize their knowledge in spreading and will get money through children's rating.
What is social impact?
This app will help students to have their last-minute study.
Help those students who are more likely to be busy with sports or some other extra curricular activity and hence had not attended classes.
Mentor of the team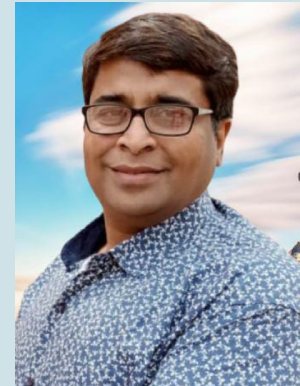 Dr Manish Jain, ATL Incharge and Regional Teacher of Change, Atal Innovation Mission, NITI Aayog
About the school:
Subodh Public School, Jaipur, a Senior Secondary English medium co-educational school, affiliated with the Central Board of Secondary Education, New Delhi, started in the year 1985 under the aegis of Shri S.S. Jain Subodh Shiksha Samiti. This is to be a 35-year-old school in the
following year with the present strength of 4000 students and 250 teachers. The students are prepared to write the CBSE examination in Science, Commerce, and Humanities.
Goodtechgo is a Tech For Good platform and this report is part of our initiative to showcase student innovators across the country.