Ignis Careers promoted by Rennis Joseph and Ms Immaculate Mary teaches Life Skills in rural schools, addressing a serious gap in school education in India. They collaborate with schools and individuals to build a sustainable capacity building model that trains teachers and students throughout the year.
They are the finalists in the recently announced National Startup Awards 2020 in the Education category.
Working mostly with under-served communities and groups through affordable private schools (schools that charge less than Rs. 20,000 a year) and government run schools that primarily cater to middle and low income communities, their programs are affordable at less than Rs. 650 a year per child.
Indian education is mostly based on rote-learning, leaving students with meaningless certificates without ever equipping them for life or providing them with problem solving skills. ASER reports have been highlighting the skills gap year after year.
Ignis Careers promotes Life Skills and as part of interpersonal and communication skills, they promote English skills in schools, addressing a serious gap in school education in India.
• They are activity-based and interactive
• Focus on meta-learning skills so that students become motivated learners.
• English skills along with life skills improve learning outcomes as English is a key skill to learn other subjects.
• The English levels are tested based on CEFR (The Common European Framework of Reference for Languages) ranging from A0 to A2
Ignis products:
Ignis has developed a range of interventions to the enterprise's mission to improve language and life skills among marginalised communities. These are:
My English Guru: This is a remote learning solutions that mixes live sessions self-learning materials. The five levels of live online programs for students from classes 1-10 seeks to ensure that students from vulnerable communities are not too affected by the disruption in education.
English and Life Skills Lab (ELSL): The English and Life Skills Lab (ELSL) is an 8-Level curriculum covering the needs of students from class 2 to class 10. The age and level appropriate curriculum is designed to develop the language skills of the students in an interactive and joyful manner.
Rural Teacher Fellowship (RTF): The program is specifically designed for government schools in rural and peri-urban regions. The engagement involves the delivery of the ELSL curriculum in government schools through trained Teacher Fellows recruited from the community to ensure dedication and ownership.
Aspire – Career Counselling and Awareness Program: A two-month program for career preparedness developed for learners from classes 9 and 10 in peri-urban and rural schools.
Employment Enhancement Programme for Youth and Professionals: Ignis has also trained over 4000 young graduates from various colleges and universities.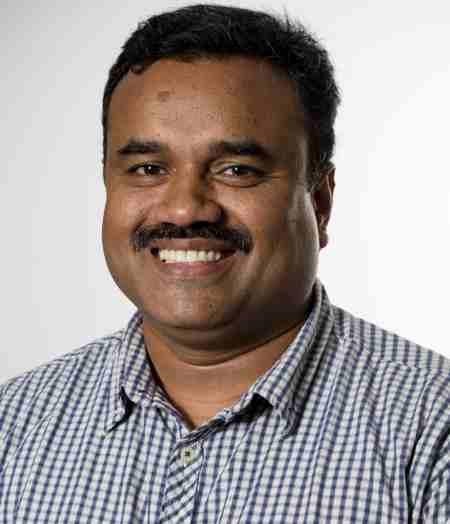 Promoters:
Rennis Joseph, Co-founder and CEO, comes with 19 years of experience in the field of education, with a wide range of exposure from schools and colleges to corporations. Immaculate Mary a Co-founder and academic director has post-graduate degrees in Psychology and Social Work from the University of Madras and an M.Phil in Social Medicine and Community Health from JNU, New Delhi. She innovates and integrates art, theatre, puppetry and creative movement to make learning participatory and joyful.
Ignis Impact:
Pre- and post-assessments help gauge the progress in learning. Regular feedback collected from school leaders, teachers and parents help in continually improving and updating the curriculum.
Acumen had conducted a lean data study in 2018 on the English and Life Skills program in Affordable Private Schools in Hyderabad. A summary of their findings are provided below.
DEPTH OF IMPACT: 95% of parents reported an improvement in the child's quality of life since Ignis' intervention in the child's school.
PERSONAL GROWTH AND DEVELOPMENT: At least 85% of the parents reported positive impact across different facets of personal growth and development such as inquisitiveness, confidence, peer to peer interaction
NET PROMOTER SCORE: Ignis' Net Promoter Score is 54, is excellent. Parents loved the pedagogy and study material. Most parents also reflected their contentment upon seeing the improvement in their child over a period of one year.
Long Term Impact
Ignis program was piloted in a remote village called Banapuram in Khammam district of Telangana. This is one of the 150 odd most backward districts in India. 8 years of intervention has shown great impact;
• Enrolment doubled from 104 students (2010) to 240 students (2018)
• Gender parity in enrolment and graduation achieved from 38% in 2010
• 90% enrolment in higher education, against a national average of 24%
Awards and recognition
Ranked among top 60 social enterprises in the DBS-NUS Social Venture Challenge Asia (2016/2017),
Selected for the GSBI-Miller Centre In-residence Program (2019),
HDFC Smart-Up Grant (March 2020),
ET NOW: Leaders of Tomorrow, South Zone Finalist (2020),
National Startup Awards Finalists (2020)