Primerail Infralabs founded by Suresh Babu Salla is working on indigenous development of a new mode of Transport vehicle (ROVE- Robotic Vehicle).
Primerail is a finalist at the National Startup Awards- 2020 on the theme of Urban Services
TieTran, (The Intelligent Electric Transit) ROVE (Robotic Vehicle) is an autonomous intelligent, battery powered electric, demand driven shared shuttle Transit system.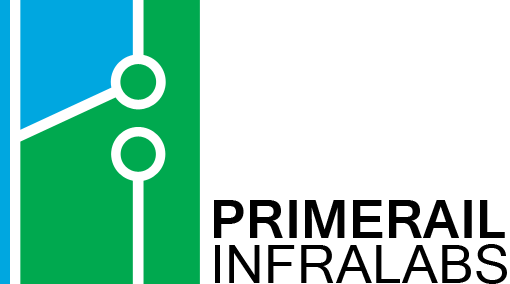 TieTran ROVE, a transit solution to expedite guided automated vehicles deployment as an Alternate Mobility / Transit System. Electric- Battery powered Robotic Vehicles (ROVEs) moves on a dedicated road at-grade. Roves and automated control systems integration is undergoing trials at TieTran test facility at Whitefield, Bangalore, Karnataka, India. It is conducting trials over 430m length with three boarding/de-boarding points test facility at Bangalore.
The ROVE (Robotic Vehicle) with up to 30-60 people moves autonomously in a dedicated path (road or tube). Its uniqueness are unit economics in terms of lean vehicle and less infra costs, advanced vehicle to vehicle controls, battery powered electric traction, origin-to-destination non-stop or one-stop options, near-zero land acquisition, modular factory made units for quick construction, easy erectable and rapid scalability.
TieTran ROVE is considered as a sustainable solution for last mile connectivity/urban mobility. ROVEs can move upto 5000 people per hour per direction. It is an On-demand, Smart, Electric & Sustainable shared transit system.
ROVE can be booked through Mobile App or Kiosk (available in each stop/station), customer request is send to central server and stored in database management. Traffic management, Auxiliary controls, database management, redundancy backup can be controlled by Central Server.
Apart from Tietran, the company primarily works on providing innovative solutions based on design services in the areas of Metros, Railways, Highways and Urban Smart Mobility systems.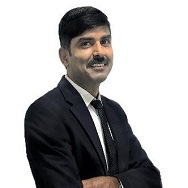 Primerail is founded by Suresh Babu Salla, a Graduate from NIT Warangal in Civil Engineering and a Post Graduate in Industrial Management from IIT Madras having over 20 years of relevant professional experience. He is also involved as track expert in NCRTC semi high speed line 180 kmph project, and is an expert on rail structure interaction studies. He has special interest and is a keen observer of urban transport and mobility systems.

Awards and recognition:

∙ 2018 One of the winner of Elevate Karnataka,
∙ 2018 1st runner-up in NITI Aayog Pitch at Global Mobility Summit.
∙ 2018 ASCE Innovation contest – Cycleloop _ Next Generation Transportation Award
∙ 2019 ASCE Innovation contest – Rove _ Next Generation Transportation Award
∙ 2020 Finalist in Smart Rly Innovations
∙ 2020 Finalist National Startup Awards Urban Services