When is FASTag getting mandatory?
From January 2021, FASTag, is going to be compulsory for all vehicles. The union government is slowly going towards a system where 100 per cent of the toll collected is through FASTag and in the future cash collection at toll plazas will be minimal.
Not having a FASTag installed in your vehicle will become inconvenient in the future.
The government has been seeking to make it mandatory and has been announcing dates for more than a year, but has been extending it as it comes close to the deadline.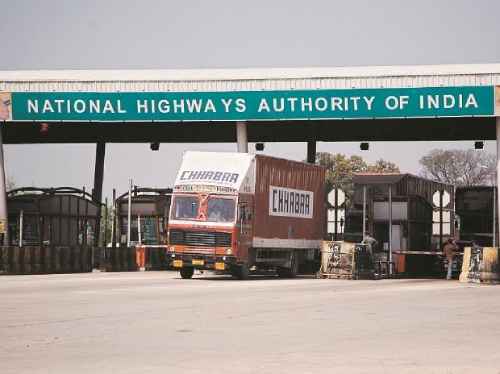 How to buy FASTag online?
There are two different types of FASTags, one which is NHAI tags – linked to National Highways Authority of India and bank-specific tags.
Bank-specific FASTags are provided by 22 different banks. You can check whether your bank provides the same in the list given below. You can buy it at branches where they sell the Fastags, toll plazas, Point of Sale counters and at common service centres.
Government announces new date for mandatory FASTag
National Highways Authority of India sells bank-neutral FASTags issued by the Indian Highway Management Company Limited (IHMCL) online which are not linked to any bank and the user is free to choose his mode of payment to be linked to the FASTag account.
You can buy the FASTag online but users must submit a copy of the vehicle's Registration Certificate at the time of activating the FASTag. But if you are buying it through a bank, KYC documents are not necessary for bank-neutral FASTags as they will be linked to an existing bank account.
One can locate the nearest point of sale counter by visiting the official website of Indian Highways Management Company Limited (IHMCL).
FASTag can also be purchased online through e-commerce websites like Amazon. You can also use Paytm, Google Pay and PhonePe.
How to use PhonePe to recharge your FASTag
At present, not all users have the option of FASTag recharge in their PhonePe app. If you haven't received this yet, wait for some time.
Open the PhonePe app and click on the FASTag icon.
Now, select your FASTag issuing bank and provide the required details.
If your FASTag issuing bank is not listed, please check again after a few days.
How to use Google Pay to recharge your FASTag
Open Google Pay and click on 'New'.
Now, in the 'Suggested Businesses' section, click on 'More' and select 'FASTag recharge'.
Select your FASTag issuing bank and proceed with the recharge.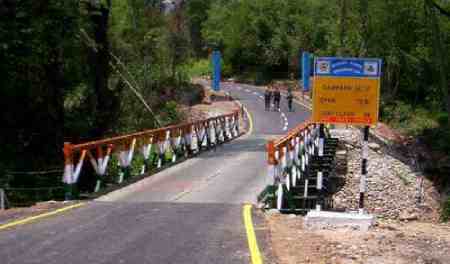 How to use BHIM to recharge your FASTag
Open BHIM app and select 'Send' from the home screen.
Now, enter the NETC FASTag UPI ID as netc.VehicleNumber@BankUPIHandle.
Click verify, enter the recharge amount and your PIN to complete the transaction
How to operate FASTag account, like recharge, top up etc?
The Indian Highway Management Company Limited IHMCL has My FASTag mobile app (Android and iOS) which can be linked to the FASTag. Every FASTag has a unique number. Banks have their own web-based mechanisms. It is like operating any other prepaid e-wallet
How does FASTag work online?
If your FASTag is linked to a prepaid account like Paytm, PhonePe or Google Pay, or a debit/credit card, then you need to recharge/top up the FASTtag like a normal mobile recharge.
If your FASTag is linked to your savings account, this happens when you buy from your bank, then the money will get deducted automatically from your account, after the balance goes below a certain amount.
Once a vehicle crosses the toll, the mobile number connected to the bank account gets an SMS alert on the deduction.
Which banks provide FASTags?
List of all the banks that will issue a FASTag and their helpline numbers:
Axis Bank: 1800-419-8585
ICICI Bank: 1800-2100-104
IDFC Bank: 1800-266-9970
State Bank of India: 1800-11-0018
HDFC Bank: 1800-120-1243
Karur Vysya Bank: 1800-102-1916
EQUITAS Small Finance Bank: 1800-419-1996
PayTM Payments Bank Ltd: 1800-102-6480
Kotak Mahindra Bank: 1800-419-6606
Syndicate Bank: 1800-425-0585
Federal Bank: 1800-266-9520
South Indian Bank: 1800-425-1809
Punjab National Bank: 080-67295310
Punjab & Maharashtra Co-op Bank: 1800-223-993
Saraswat Bank: 1800-22-9999
Fino Payments Bank: 1860-266-3466
City Union Bank: 1800-2587200
Bank of Baroda: 1800-1034568
IndusInd Bank: 1860-5005004
Yes Bank: 1800-1200
Union Bank: 1800-222244
Nagpur Nagarik Sahakari Bank Ltd: 1800-2667183
What are the documents needed to apply for FASTag?
If you have bought the FASTag online through a bank, you do not need to carry a KYC document when you go to
You will need to carry original as well as copy of your KYC document.
You need to submit the following documents if you buy through any e commerce site.
Registration Certificate (RC) of the vehicle.
Passport size photograph of the vehicle owner
KYC documents as per the category of the vehicle owner:
Online Portal for customers.
For Individuals:
ID proof and Address proof from the list mentioned, and 1 passport size photograph
Driving License PAN Card Passport Voter ID Card Aadhaar Card (with address)
A valid driving license would be sufficient for Address & ID proof.
For Corporates:
Public Ltd./ Private Ltd./ Partnership Proprietorship
Certificate of Incorporation/ Partnership Deed/Registration certificate of the firm PAN Card of Proprietor
PAN Card of the corporate Address Proof of the Proprietor
Photo ID of signing authority Shop Act or other Firm Proof
List of Directors with addresses/Name and addresses of Partners