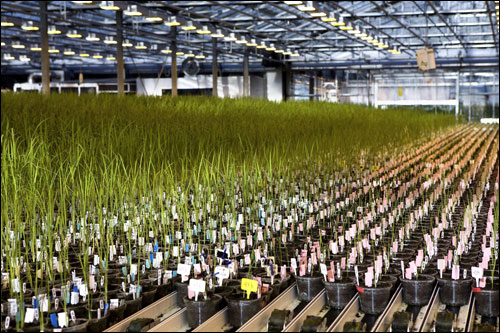 A non-profit based out of Agra in Uttar Pradesh has planted saplings and introduced a Radio Frequency Identification chip to them which will ascertain the survival rate of the plants and their growth so they can be better cared for.
The innovative technique is being used for the first time in the Dayalbagh campus of Agra and will help ascertain the produce of every tree. It will also ensure that the entire planting is done easily in a short period of time.
The NGO, SPHEEHA (Society for Preservation of Healthy Environment and Ecology and Heritage of Agra), said the campaign will also be a learning aid for students and researchers who can obtain pre-fed information about these plants using a hand held radio-frequency identification reader.
Since 2006, the NGO has been planting hundreds of saplings during the monsoon season in the city. Shabd Mishra, a technical consultant, told IANS.
RFID technology is used to track items of all types, due to the speed and convenience of scanning RFID tags in bulk without requiring direct line of sight.
RFID is being used in agriculture to raise crops. In fact, the technology has become particularly popular with growers of one specific cash crop — marijuana.
RFID use in agriculture has gained ground in the US as more states have legalized marijuana, either for medicinal or recreational use, a cornucopia of complex regulations have sprouted up around the industry.