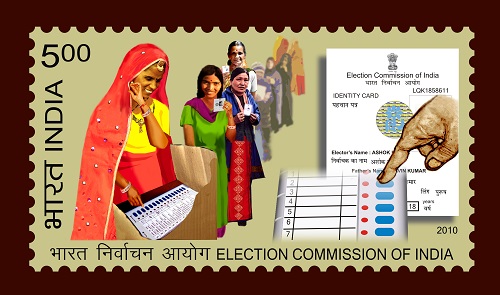 The Election Commission of India has  launched a new application to be used by electoral officers for efficient management of the poll process.
The app, RONET, will be put to full-fledged use for the first time in the coming Himachal Pradesh elections. It was used in a few constituencies during the Punjab polls earlier this year.
It said the app would provide updated information to these officials about polling staff deployment, EVMs, VVPATs and a host of other details like person with disability database, counting centre, polling stations and critical polling booths.
"During the polling, the presiding officer can report any law and order issue or malfunction of EVM/VVAPT from their mobile app. Immediately, the message is flashed to the Sector Officer, RO and DEO for taking corrective action.
"Upon failure of a timely response, RONET automatically escalates the matter to the next higher authority," it said.
RONET also has an app for citizens that can be downloaded and used by citizens to register voter-related issues or model code of conduct complaints. They can also do electoral roll name search and access results directly on the app.
According to the official note, RONET will also be used for processing payments to the entire workforce involved in the election process, as it has been linked with the state's treasury application.
–IANS