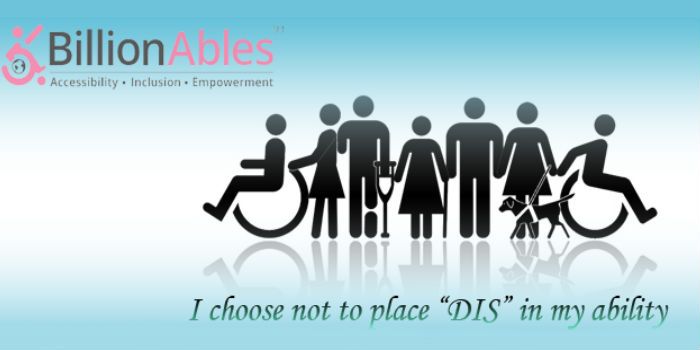 A Delhi-based start-up, BillionAbles has launched a smartphone app with the same name – BillionAbles – that can assist people with special needs to find disabled-friendly restaurants, tourist locations and other public places across India.
The app, is India's first lifestyle app for persons with disabilities and special needs, says its founder Sameer Garg.
Mr. Garg, 42, was left with paralysed lower limbs after he suffered a spinal cord injury at the age of 19. "Over the years, I have struggled to find an inclusive environment — whether it is a workplace or public place," Mr. Garg said.
"Currently, a lot of organisations in India provide skill-based training, conduct accessible tours, run accessible cabs, and provide facilities like ramps and washrooms, but this information is not compiled and listed anywhere," he said.
The app was conceptualised by Mr. Garg and developed by Deepak Kumar, 24, who is a student of engineering at Kurukshetra University in Haryana.
Users can filter the search results on the basis of features such as step-free access, Braille and sign language availability or gluten-free food availability.
"Currently, we have over 150 verified listings from Delhi NCR, Goa and Rajasthan," Mr. Garg said.
The government has already launched Accessible India campaign which is directed towards making Government buildings accessible. We are working on making private sector accessible which will complement government's mission as well as boost the economy by increasing earning opportunities for users as well as merchants, he says.
In India, there are 26.8 million people with disabilities (according to the 2011 census), who are dependent on a family member or a care worker for their needs.
The Persons with Disabilities Act, 2012 emphasizes on equality and non-discrimination, which extends to all disability categories. Due to increasing awareness, the needs of people with disability are now being acknowledged.
The Maharashtra Government's directorate of Information Technology had in 2014 launched an similar app called "Accessible Places". Using this app, disabled-friendly places can be found within the state. The app has less than 5000 downloads.
Zomato had in 2015, after a campaign agreed to add a search filter for disabled-friendly restuarants. Read about the campaign for the same by Nipun Malhotra.